MIDDLESEX 7s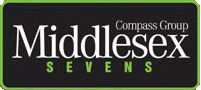 2012 CANCELLED
2011 Samurai
2010 URL Samurai
2009 London Irish
2008 Harlequins
2007 Newcastle Falcons
2006 London Wasps
2005 Gloucester
2004 British Army
2003 Northampton Saints
2002 Bradford Bulls (RL)
2001 British Army
2000 Penguins
1999 Penguins
1998 Barbarians
1997 Barbarians
1996 Wigan Warriors (RL)
1995 Leicester
1994 Bath
1993 London Wasps
1992 Samoa
1991 London Scottish I
1990 Harlequins I
1989 Harlequins I
1988 Harlequins I
1987 Harlequins I
1986 Harlequins I
1985 Wasps I
1984 London Welsh I
1983 Richmond I
1982 Stewart's Melville FP
1981 Rosslyn Park I
1980 Richmond I
1979 Richmond I
1978 Harlequins I
1977 Richmond I
1976 Loughborough Colleges I
1975 Richmond I
1974 Richmond I
1973 London Welsh I
1972 London Welsh I
1971 London Welsh I
1970 Loughborough Colleges
1969 St Luke's College, Exeter I
1968 London Welsh I

1967 Harlequins I
1966 Loughborough Colleges I
1965 London Scottish I
1964 Loughborough Colleges I
1963 London Scottish I
1962 London Scottish I
1961 London Scottish I
1960 London Scottish
1959 Loughborough College
1958 Blackheath
1957 St Luke's College
1956 London Welsh I
1955 Richmond I
1954 Rosslyn Park
1953 Richmond I
1952 Wasps
1951 Richmond II
1950 Rosslyn Park I
1949 Heriot's FP
1948 Wasps I
1947 Rosslyn Park I
1946 St Mary's Hospital I
1945 Nottingham
1944 St Mary's Hospital I
1943 St Mary's Hospital I
1942 St Mary's Hospital I
1941 Cambridge University
1940 St Mary's Hospital I
1939 Cardiff I
1938 Metropolitan Police I
1937 London Scottish
1936 Sale
1935 Harlequins I
1934 Barbarians
1933 Harlequins I
1932 Blackheath I
1931 London Welsh
1930 London Welsh
1929 Harlequins I
1928 Harlequins I
1927 Harlequins
1926 Harlequins I
RL = Rugby League teams.

Title summary:
Harlequins (14)
Richmond (9)
London Scottish (7)
London Welsh (7)
Loughborough Colleges (5)
Wasps (4)
Rosslyn Park (4)
St Mary's Hospital (4)
Barbarians (3)
British Army (2)
Penguins (2)
Blackheath (2)
Newcastle Falcons (1)
About the Middlesex Sevens
The Middlesex Sevens is a rugby union sevens tournament held annually at Twickenham stadium in London, England. It was first held in 1926, and started by Dr J.A. Russell-Cargill, a London based Scot.[1] The event was held at the end of the rugby union season in May every year for 75 years and moved to August in 2001 due to lack of available stadium dates and players in May.
This Rugby Union tournament is a charitable event, now officially called the Middlesex Charity Sevens, with the current beneficiaries being Wooden Spoon and the RFU's RFU Injured Players Fund. Middlesex Charity Sevens has raised over £10 million for charities.
The Middlesex Sevens has seen many notable great players take the field including Waisale Serevi, Eric Rush, Lawrence Dallaglio, Henry Paul, Robbie Paul, Clive Woodward, Will Carling, JPR Williams, Prince Alexander Obolensky, Frank Whitcombe, David Sole, Va'aiga Tuigamala, Martin Offiah, Ben Gollings, Simon Amor, David Strettle, Josh Lewsey, Andy Ripley and Ollie Phillips amongst others.
Traditionally the Middlesex Sevens has been an invitation tournament with entertainment derived from overseas and qualifying sides challenging the rugby union top teams. In 2005 the tournament became a twelve team competition with Guinness Premiership teams only participating. In 2008 the tournament reverted to sixteen teams. The 2010 final was played between London Irish who fielded three Armitage brothers and ULR Samurai wuith a strong international contingent. Brazil was amongst the teams invited to take part in the 2011 Vauxhall Middlesex Charity 7s. The Final was played between Esher RFC and Samurai.
The Women's Middlesex 7s was introduced in 2011 and was won by Wooden Spoon Women.
---


Copyright 1999-2022