PUNTA DEL ESTE 7s (URUGUAY)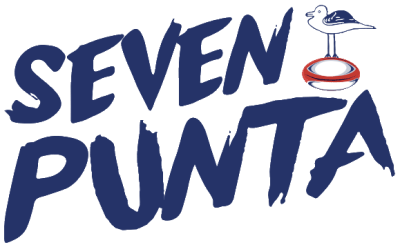 The Punta del Este sevens, organized by the Old Boys Club since 1989, was part of the first IRB Sevens World Sevens Circuit in the 1999-2000 season.
The tournament is played usually in January, during the Southern Hemisphere summer. It attracts international clubs as top Argentinian clubs.
Year - Winner - Runner up

2017 Argentina - Fiji
2015 - Cordoba - Moby Dick
2014 - South Africa - Moby Dick
2013 - Buenos Aires - Moby Dick
2012 - UAR 7s - South Africa 7s Academy
2011 - Buenos Aires - Salta
2010 - Buenos Aires - Samoa
2009 - Samoa - Argentina VII
2008 - Samoa - Buenos Aires
2007 - CASI - Moby Dick
2006 - Moby Dick - Jockey Club, Salta.
2005 - Argentina - Moby Dick (*)
2005 - Clubs: Alumni (Argentina) - Hindú (Argentina)
2004 - Hindu (Argentina) - La Ballena (Argentina)
2003 - Old Boys (Uruguay) - Old Christians (Uruguay)
2002 - Cancelled
2001 - Argentina - New Zealand
2000 - New Zealand - Argentina
1999 - New Zealand - Argentina
1998 - New Zealand - Fiji
1997 - France - Samoa
1996 - New Zealand - France
1995 - Argentina - Australia
1994 - Nadi Cavaliers (Fiji) - All Blacks
1993 - All Blacks VII (a.k.a. Mongrels) - Australia
1992 - Anzacs Old Boys - Pueyrredon (ARG)
1991 - Anzacs Old Boys - Los Tilos (ARG)
1990 - Los Tilos (ARG) - Pueyrredon (ARG)
1989 - Old Boys (Uruguay) - Banco Nacion (ARG)
(*) iRB Satellite
---
Copyright © 1999-2019


Hosted by: